Clean Beauty
Knowledge is key to making kinder, more conscious choices "We do not inherit the Earth from our ancestors, we borrow it from our children."
attributed to
Wendel Berry
Experience beauty with a clean conscience
In a world full of choices, many of us are feeling drawn to making ones that support a more balanced body, a healthier home, and a more sustainable planet. Our awareness of our impact on earth is growing, and so is our acknowledgement of our role in creating necessary change towards a regenerative future.

It's a privilege to have these choices - but it's therefore a responsibility to make the right ones.

While most of us seek to do what's right, it's not always easy. Not all 'clean' products are created equal. Transparency can be hard to find. And deciphering labels can require a chemistry qualification.

Despite growing demand for clean, ethical products, the onus is on us, as consumers, to understand the true impact of our purchasing decisions. I'm inspired to do my part in creating a safer and more sustainable future - for my family, for the industry and for the planet. Which is why the essence of my role as a beauty professional is to not only enhance natural beauty with hands-on skills, but to help educate and enlighten you through my lessons and the resources you'll discover here. What is clean beauty?
While there's no official definition, clean beauty means products that are free from harmful ingredients. These are ingredients that can disrupt hormones, irritate skin, be toxic to humans or to the environment, or even be carcinogenic. Clean beauty products should be free from toxic chemicals, parabens and palm oil. And while clean products still contain synthetics, they are ones that have been deemed safe for people and planet.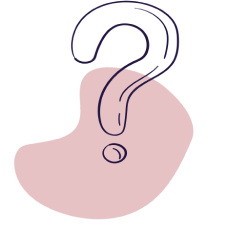 Why ingredients matter
Your skin is the largest organ of your body. What goes on your skin, also goes in your body. Understanding the impact that ingredients can have on your overall wellbeing can help guide your decisions when it comes to choosing the right skincare and makeup products. My own journey to choosing 'clean'
I was only one year into beauty school when my skin began to experience reaction after reaction. At the insistence of my GP, the school director and my mum, I underwent allergy tests.

The results showed I was allergic to every single thing I had been tested for. It felt like my career in the beauty industry was over before it had even started.

What followed was a strict protocol of restriction. My body needed the space to calm down and heal, which meant avoiding any kind of product that could trigger reactions and inflammation.

That's when I began to closely study labels, learning about ingredients and their true effect on skin. I dove deep into understanding clean beauty skincare alternatives, safer ingredients and gentler options. Years later, becoming a mother has heightened my awareness of the things we put in, on and around our bodies and our homes. I became more committed than ever to a people- and planet-friendly lifestyle that leaves behind a better world for my child.

Like any industry, change is a constant and moving towards more sustainable choices is a journey. Education is an important part of ensuring we continue to make the best choices for ourselves, and our planet. I love helping clients embrace clean beauty products that are not only safe and effective, but leave them feeling better about the bigger picture impact of their purchases. Join the Clean Beauty revolution
Get tips, education and advice to support you on your own clean beauty journey to healthy, beautiful skin.