Massage Services
Book today to relax Make time to pause, centre and restore.
Showing up as your best self for others requires taking the time to prioritise your own self-care. Massage is a practice that allows ease and balance to be restored, not only releasing physical tension and stresses in our body, but providing space for emotional respite from our fast-paced and often-overwhelming lives. Take time for yourself in my beautiful Cocoon, and feel freedom and function in your body and mind once more.
Massage Services Full body relaxing massage
Create space for calm
80 minutes
appointment

60 minutes
massage
Creating time out to soothe your body and mind is an important part of your wellbeing. I prioritise your comfort, beginning by taking the time to understand what your body needs, and what outcomes you're seeking. You'll then experience a beautifully restorative and relaxing 60-minute massage that will leave you feeling calm, refreshed and rebalanced.
$150 Release, relax & realign
Back massage
60 minutes
appointment

40 minutes
massage
Both physical and sedentary work can lead to aches, while emotional burdens can also weigh heavy and create tension held in our neck, shoulders and back. I take the time to understand any particular areas of concern, then provide a restorative back massage that will remove restriction and restore ease to support your body in performing at its best.
$140 Daydream & Destress
Neck, Face & Head massage
60 minutes
appointment

40 minutes
massage
Include an indulgent and deeply calming add-on to your massage selection. Offering 30 minutes of blissful escape, gentle techniques will focus on the neck, face and head to help to soothe a busy mind, ease physical tension and support a sense of relaxation and clarity that leaves you feeling energised.
$140
My approach
In today's world, we spend so long on devices that we have lost touch with individuals, including ourselves sometimes. Massage is a way to reconnect with yourself, to be in the moment, look after your body and your thoughts for a moment in time.

While I do follow a protocol, I adapt it for everyone. This is why every session starts with a few questions, so I know how you feel, where you feel tight, and what has perhaps been causing you tension.

A massage is about energy. You'll always see me providing massages bare feet. As I take your energy, I like to release it back to the Earth.

My goal is to have you walk out feeling relaxed, centred and ready to step back out into the world with ease and contentment. Frequently Asked Questions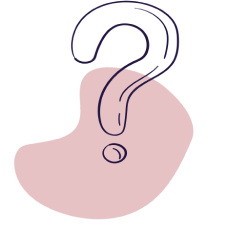 Is my session going to be with Amélie?
I suffer from allergies, can I still book a service?
Do I have to chat to you during the massage?
I suffer from allergies, is the oil you are using safe?
I had a C-section, how long do I need to wait before coming over for a massage?
Is there a bathroom I can use at my appointment?
Is there a changing room?
Relaxing music with water sound stresses me out because it makes me want to pee.
How long have you been doing massages for?
I just found out that I am pregnant, can I still get a massage?
I have cancer or I am in remission, is it safe to come get a massage?
Is The Cocoon wheelchair accessible?
Can my baby or toddler come with me to my appointment?
I need to cancel my appointment, what do I do?
Why is the cancelling timeframe 48 hours?
I am running late to my appointment, what do I do?
I need to reschedule my appointment, what do I do?